Kerala: The capital of India's Love Jihaad
Love jihad is religious warfare by which Muslim men lure Hindu women away from the faith, have circulated in one form or another in India for more than a century. The southern part of India has recently emerged as the hotspot of this ill practice and many girls have fallen prey to their evil intentions.
In 2011, when Akhila Ashokan was eighteen, she left her home in T. V. Puram, a village in Kerala, for her higher studies in Salem, a busy suburb seven hours to the east. Her father, K. M. Ashokan, was an ex-military man; her mother, Ponnamma, a practicing Hindu from faith. She studied homeopathy, boarding with five women, including two Muslim sisters, Jaseena and Faseena, with whom she studied, cooked, and talked. Akhila watched them pray. Soon after—it is unclear when exactly—Akhila started to read books and watch videos that helped her to understand and know Islam. Feeling the stirrings of a new faith, she began to practice Islam and soon started reciting Islamic prayers. In 2015, she decided to call herself "Aasiya" and left her old identity which she carried with herself over the years. When she visited her home in November 2015, her father realized some changes within her when she attended a funeral. She was quiet and reserved at that moment without any emotions and was reluctant to join in the rituals. After the funeral, Aasiya resolved to declare her new faith and returned to school wearing a hijab. Her mother, when she heard of the conversion, told Aasiya that her father had broken his leg & asked to see him. But Aasiya, wise to the extravagant emotional blackmail of Indian parents, refused. She began a residential program for new converts at Sathya Sarani, a religious institute in Kerala; took yet another name, Hadiya; and registered a profile on waytonikah.com.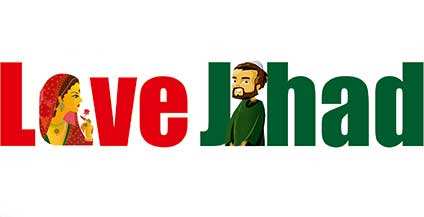 A Muslim matrimonial website where she noticed a man, bearded and lean, who worked at a pharmacy in Muscat, Oman. Shafin Jahan played goalkeeper for the F.C. Kerala soccer team, had a sweet smile, often found quoting  Shakespeare, and hashtagged all his posts on Instagram. She met him, followed by his family. Jahan's Instagram went from pictures of food and football to photos of open skies and sunsets. Even before Hadiya and Jahan got married, last December, Ashokan had taken his concerns to court, arguing that the people behind his daughter's conversion had "unlimited resources in finances as well as manpower" and were enabling "illegal and forceful conversions." His counsel argued that Hadiya, then twenty-four, was in "a vulnerable position from which she is necessary to be rescued and handed over to the petitioner who claimed that their daughter's life was in danger. Ashokan also feared that Jahan, who had ties to the radical-Muslim Popular Front of India political party, was sent to disappear his daughter, and was backed by a shadowy organization with links to the Islamic State, as he didn't want any connections with the terror outfit.
The verdict from the Kerala High Court, which came in the last week of May 2018, sided with Ashokan said "In the first place, it is very flabbergasting to find young girl in her early 20s, pursuing a professional course, to abandon her studies and to set out in pursuit of learning an alien faith and religion," the judges quoted. They were clearly unimpressed by Hadiya, a "gullible" and "ordinary girl of moderate intellectual capacity," who had "apparently memorized" Arabic verses Hadiya's five-month marriage to Jahan was annulled; She was taken to family care and was recommended for counseling.
This is just one of the instance of this evil practice which hounded the family of an-military veteran.Still, many unheard stories are yet to be discovered and brought into the attention of civil society and government machinery. Many families have faced the ire and many of them have lost their daughters and sisters. Kerala since the inception of this decade has witnessed thousands of these cases and many of them have been left unreported. Slowly but steadily this criminal mindset has flourished in other parts of India as well and it demands immediate and stringent laws to curb this mindset or else more families and innocent girl lives will be impacted in the near future.